Books
Coo-ee Cuisine Bush Food Cookbook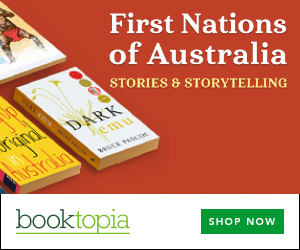 Summary
Coo-ee Cuisine celebrates the unique Australian Bush Foods. It contains a collection of tried and tested true family recipes that will teach you how to absorb traditional Aboriginal flavours into your cooking - an absolute must have in every kitchen.
It's a beautifully presented, full colour spiral-bound recipe book with over 75 amazing recipes that are divided into 4 categories (Nuts, Grains & Seeds; Leaves & Bush Spices; Wild Fruits & Berries; Unique & Endangered).
About the author
Dale is an Aboriginal woman, born in Dirranbandi in south-west Queensland on the Kooma tribal lands. She has been a chef for over 30 years and has been in the food industry most of her working life.
From French cuisine to contemporary Australian, Dale's experience is varied but she is most passionate about bush tucker. Dale now has expanded her business to a boutique and unique gourmet food range of jam, relish sauces, confectionery manufactured and distributed through her company, First Food Co, who are bush food specialists.
She considers traditional food to be an effective aid in the fight against heart disease and diabetes, two of the major health problems affecting many Aboriginal people today.
Dale has seen many changes in attitude and recognition of the traditional custodians across the continent and has been a presenter at many national and international conferences.
Get a copy now from your favourite trusted store
Disclosure: I get commissions for purchases made through the below links.