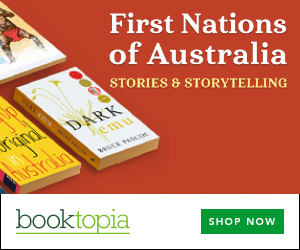 Summary
Dingo's Tree is a poignant story about man's destruction of the landscape and its impact on the landscape, natural resources and the animals who depend on them for survival. It is a picture book which gives voice to the very real threats on Australia's landscape. Mining.
This deceptively simple yet powerful parable begins when Dingo is unable to find a tree of his own. He draws one and so begins the magical yet sad centre of this parable. The tree grows and grows too tall even for the moon to view the top, then in the aftermath of a cyclone it disappears. As a single, beautiful raindrop appears on a tiny tree, arguments ensue as to who owns it, however a much more pressing matter soon emerges.
The selflessness of crow who flies for miles each day to supply Little Tree with water, is set in parallel against man.
"Mining is cutting too deep for the scars to heal. Once destroyed, mountains can't grow again and give birth to the rivers that they send to the sea."
The character of the Dingo continues to emerge as one of wisdom and reason, the rain drop must be reserved, saved for Dingo who will know when the time is right.
The ending is gorgeous and poignant, you can not fail to be moved by the final poetic lines followed by Dingo and Wombat's final conversation.
Get a copy now from your favourite trusted store
Disclosure: I get commissions for purchases made through the below links.