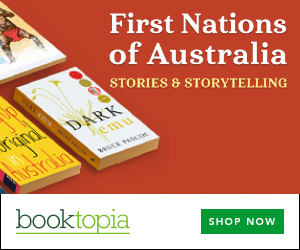 Summary
First Australians is the dramatic story of the collision of two worlds that created contemporary Australia. Told from the perspective of Australia's first people, it vividly brings to life the events that unfolded when the oldest living culture in the world was overrun by the world's greatest empire.
Through a vast collection of images and historic documents, seven of Australia's leading historians reveal the true stories of individuals—both black and white—caught in an epic drama of friendship, revenge, loss and victory in Australia's most transformative period of history.
Their story begins in 1788 in Warrane, now known as Sydney, with the friendship between an Englishman, Governor Phillip, and the kidnapped warrior Bennelong. It ends in 1993 with Koiki Mabo's legal challenge to the foundation of Australia.
By illuminating a handful of extraordinary lives spanning two centuries, First Australians reveals, through their eyes, the events that shaped a new nation.
I've been getting emails from people saying 'Why weren't we taught this at school, why didn't we know this?

— Marcia Langton, co-author of First Australians
Get a copy now from your favourite trusted store
Disclosure: I get commissions for purchases made through the below links.