Books
Heartsick for Country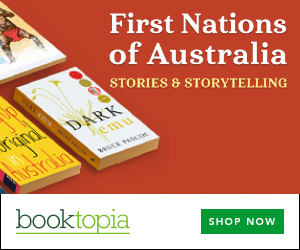 Summary
Heartsick for Country is a collection of stories and essays from West Australian writers.
Sally Morgan from the Pilbara region reflects on the early contact between Europeans and her Indigenous people. Her aunty recalls when the first saw a man on a horse.
Ambelin Kwaymullina is also from the Pilbara. She documents the increasing gulf between white invaders and Indigenous people, and how the land remembers where blood was shed.
Noongar man Len Collard interviews his elders and reflects on their kinship and religious beliefs and how Perth's King Park was a camping ground for them.
Irene Watson, from south-east South Australia, explores the Stolen Generations and country, and how many white people don't care for country in the same way as many Aboriginal people do.
Noel Nannup is a Noongar/Indjarbandi man who sees the possibility of training young people to help heal country, for example when they work as river rangers.
Gladys Idjirrimoonya Milroy and her daughter Jill Milroy reveal their belief in healing through stories about the great power of Dingo and Wombat in looking after the earth.
The stories speak of the love between Aboriginal peoples and their countries. They are personal accounts that share knowledge, insight and emotion, each speaking of a deep connection to country and of feeling heartsick because of the harm that is being inflicted on country.
Today country is threatened by the logging of old growth forests, the destruction of ancient rock art and significant Aboriginal sacred sites, and a record of species extinction that is the worst in the world.
Get a copy now from your favourite trusted store
Disclosure: I get commissions for purchases made through the below links.