Books
Midawarr Harvest: The Art of Mulkum Wirrpanda and John Wolseley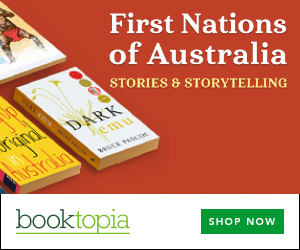 Summary
The Midawarr Harvest Series is a unique printmaking collaboration between two of Australia's most distinguished senior artists. It explores the remarkable world of edible plants that survive and prosper in the monsoon rain forests and floodplains of East Arnhem Land.
These large scale coloured woodblock prints, barks and larrakitj of plants and trees are seen through the different lenses of Mulkun Wirrpanda, a Yolngu artist and clan leader, and John Wolseley, a European-trained artist known for his mixed media paintings of desert landscapes.
Two artists, two different approaches, but one abiding passion — to celebrate the natural bounty to be found in the floodplains, swamps, savannahs, and woodlands of northern Australia.
Wirrpanda and Wolseley have created a powerful body of works depicting the edible plants of north-east Arnhem Land. Supporting text draws on the wealth of Yolŋu botanical knowledge, describing the food and medicinal plants featured in the paintings and how they are collected, prepared, and used.
Companion to the National Museum of Australia's exhibition of the same name.
Get a copy now from your favourite trusted store
Disclosure: I get commissions for purchases made through the below links.