Books
Sovereign Subjects: Indigenous Sovereignty Matters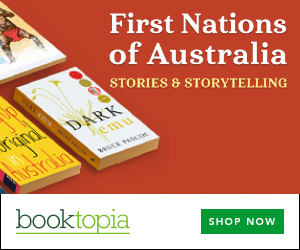 Summary
Sovereign Subjects is an agenda-setting book about Aboriginal sovereignty from some of Australia's best thinkers.
Aboriginal rights in Australia are at a crossroads. Neo-liberal governments have reasserted their claim to land in Australia, and refuse to either negotiate with the Aboriginal custodians or to make amends for the damage done by dispossession. Many Aboriginal communities are in a parlous state, under threat both physically and culturally.
In Sovereign Subjects some emerging and well-known Aboriginal critical thinkers examine the implications for Aboriginal people of continuing to live in a state founded on invasion.
They show how for Aboriginal people, self-determination, welfare dependency, representation, cultural maintenance, history writing, reconciliation, land ownership and justice are all inextricably linked to the original act of dispossession by white settlers and the ongoing loss of sovereignty.
At a time when the old left political agenda has run its course, and the new right is looking increasingly morally bankrupt, Sovereign Subjects sets a new rights agenda for Aboriginal politics and Aboriginal studies.
Table of contents
Part I: Law matters
1. Settled and unsettled spaces: Are we free to roam? (Irene Watson)
2. Misconstruing Indigenous sovereignty: Maintaining the fabric of Australian law (Phillip Falk and Gary Martin)
3. Indigenous sovereignty rights: International law and the protection of traditional ecological knowledge (Henrietta Marrie)
Part II: Writing matters 4. Dancing with shadows: erasing Aboriginal self and sovereignty (Philip Morrissey) 5. The sovereign Aboriginal woman (Tracey Bunda) 6. Writing off Indigenous sovereignty: The discourse of security and patriarchal white sovereignty (Aileen Moreton-Robinson)
Part III: History matters 7. 'The invisible fire': Indigenous sovereignty, history and responsibility (Tony Birch) 8. The Australian Labor Party and the Native Title Act (Gary Foley) 9 That sovereign being: History matters (Wendy Brady)
Part IV: Policy matters 10. Indigenous sovereignty and the Australian state: Relations in a globalising era (Maggie Walter) 11. Locating Indigenous sovereignty: Race and research in Indigenous health policy-making (Steve Larkin) 12. Welfare dependency and mutual obligation: Negating Indigenous sovereignty (Darryl Cronin)
Get a copy now from your favourite trusted store
Disclosure: I get commissions for purchases made through the below links.