Books
The Oldest Foods on Earth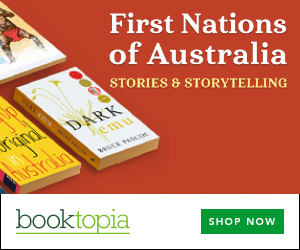 Summary
Much more than a history of Australian food culture, The Oldest Foods on Earth is about what's happening right now as growers, chefs, supermarkets, and consumers realise the potential for these foods to be grown and eaten more widely.
Profound and passionate, this book shows our immeasurable culinary loss from not paying attention to what Aboriginal people ate.
'Sustainable' food and eating locally-grown foods are hot topics. Australian native foods are the ultimate in 'sustainable' and 'natural' foods since they have grown here for thousands of years.
The Oldest Foods on Earth includes recipes from chefs like Noma's Beau Clugston, Peter Gilmore, Kylie Kwong, Tony Bilson, Maggie Beer, Jean-Paul Bruneteau, Mark Olive and Phillip Searle and interviews with well-known chefs (including Rene Redzepi from Noma, the most famous restaurant in the world) and local producers are included throughout.
This is a book about Australian food, the unique flora and fauna that nourished the Aboriginal peoples of this land for over 50,000 years. European Australians have hardly ever touched these foods for over 200 years.
We celebrate cultural and culinary diversity, yet shun the foods that grew here before white settlers arrived. We love superfoods from remote, exotic locations, yet reject those that grow in our own land. We say we revere sustainable local produce, yet ignore Australian native plants and animals that are better for the land than those from Europe.
In this, the most important of his books, John Newton boils down these paradoxes by arguing that if we are what you eat, we need to eat different foods, foods that will attune us to the this land and play a part in reconciling us with its first inhabitants. He argues that Australia Day could become a day where we celebrate native foods and share a meal with Aboriginal people.
Get a copy now from your favourite trusted store
Disclosure: I get commissions for purchases made through the below links.