Books
Aboriginal Australia and the Torres Strait Islands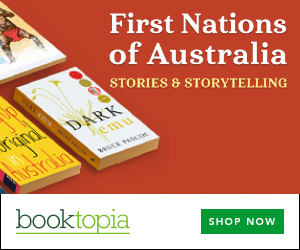 Summary
If you always waited for a comprehensive guide to Aboriginal Australia - here it is!
While I used to say that information about Aboriginal Australia could only be picked up bit by bit en route I must amend my comment. This is the best book known to me which gives you a comprehensive and practical insight into the culture of the Indigenous People of Australia.
A 94-page chapter introduces into "facts about Aboriginal Australia & the Torres Strait Islands" and covers such diverse topics as history, people, politics, education, health, arts, literature, sports, food, spirituality and language. Following is a section about facts you need to know as a (foreign) visitor with a focus on "responsible tourism". Here you can loop up all you need to know about permits, internet resources, books, mags, legal matters and even courses in Aboriginal languages.
The remaining pages are of the quality and design you are used from all Lonely Planet guides and list the resources, places, sites, tours and more of each territory or state of Australia. Boxed texts are scattered throughout the book and give information on special topics like the groundbreaking Mabo supreme court decision on Indigenous land rights, nuclear testing, Aboriginal resistance, Indigenous gay and sistergirl scene, just to name a few and rare issues. A large index, including all boxed texts, ensures you find what you're after.
"A responsible tourist is an informed one," the authors say - which tallies very well with what an NT tour guide once told me: "All you read goes to keeping the spirit alive."
This book is a must for your next travel to Australia - be it a week or forever.
Get a copy now from your favourite trusted store
Disclosure: I get commissions for purchases made through the below links.
Other books by (or with) Various authors