Books
Bila Yarrudhang-galang-dhuray (River of Dreams)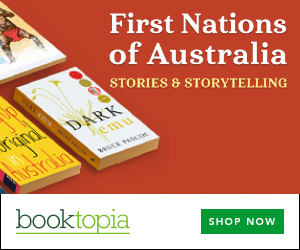 Summary
When the township of Gundagai is devastated by raging floodwaters, two local Wiradjuri men, Yarri and Jacky Jacky, risk their lives to rescue a third of the town's residents in bark canoes on the treacherous Murrumbidgee River.
Among those saved are James and David Bradley, wealthy settlers. The Bradleys leave for Wagga Wagga, with James's new bride, Louisa – and Yarri's daughter, Wagadhaany, their Aboriginal servant, removing her from her beloved family and country. As a Quaker, Louisa's mission is to help the Wiradjuri people, including Wagadhaany, and the two women develop an unorthodox friendship.
In Wagga Wagga, Wagadhaany meets Yindyamarra, a young Wiradjuri stockman working for the Bradleys, and they fall deeply in love. They dream of a better life, of children, and of going home, away from the degradation of being owned – and one day, with their young family, they set out on a journey along the river of their ancestors in search of lost family and country – one that will bring hope and heartache.
Set on timeless Wiradjuri country where the life-giving waters of the rivers can make or break dreams, and based on devastating true events, Bila Yarrudhang-galang-dhuray (River of Dreams) is an epic story of love, loss and belonging.
Get a copy now from your favourite trusted store
Disclosure: I get commissions for purchases made through the below links.
Other books by (or with) Anita Heiss