Books
This Is What We Said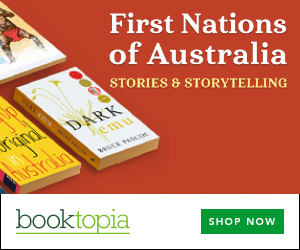 Summary
This Is What We Said provides an original account of the depth of frustration and despair of many Aboriginal people affected by the Northern Territory Emergency Intervention (NTER).
The book uses pictures and quotations taken from footage of actual NTER consultations at Aboriginal communities Bagot, Ampilatwatja, Utopia and Yirrkala between June and August 2009. It is a book of quotes from Aboriginal people giving their own views on the intervention.
It is rare for Aboriginal people to have their authentic voices heard.
This Is What We Said gives you the opportunity to learn what Indigenous people really think about the intervention and you'll be surprised how they differ from what the media reports.
The comments from the Laynhapuy Homeland Mala Leaders at Yirrkala are particularly striking.
"The problems our people face can be addressed through programs and funding targeted on a needs basis alone, under the Closing the Gap policy. We should not be subjected to special measures that separate us out or impose things on us without agreement. Our responses to your questions in this consultation must not be used by the Australian Government to argue for the continuation of the NTER, Intervention or justify what has been done to date."
This Is What We Said includes a section of quotes from well-known Australians outside the Northern Territory and UN representatives, as well as a brief introduction to the intervention and the Aboriginal communities affected.
This Is What We Said was launched in various cities around Australia in February 2010 and follows on from the report Will They Be Heard? which was released in November 2009.
The book contains 21 photographs by Canberran documentary maker Eleanor Gilbert of Enlightning Productions.
It is now available as a free download (3 MB).
Get a copy now from your favourite trusted store
Disclosure: I get commissions for purchases made through the below links.
Other books by (or with) Concerned Australians