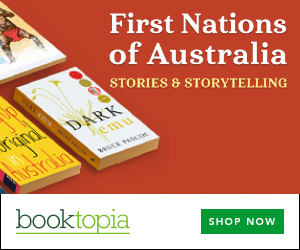 Summary
Albert Cutts is a tree feller. A fella who cuts down trees. Fog is a fox cub raised by a dingo. He's called a dox because people are suspicious of foxes and Albert Cutts owns the dingo and now the dox. Albert is a bushman and lives a remote life surrounded by animals and birds. All goes well until Albert has an accident...
This is a story of courage, acceptance and respect. It is reminiscent of the gentle story-telling style of Australian author Alan Marshall ("I Can Jump Puddles"). The dialogue is finely crafted and Aboriginal cultural knowledge and awareness are seamlessly integrated into the story.
About the Author
Bruce Pascoe is an Australian Aboriginal writer. He has worked as a teacher, farmer, a fisherman and an Aboriginal language researcher. His books include Fog a Dox, a book for young adults that won the Prime Minister's Literary Awards in 2013, Convincing Ground about the Convincing Ground massacre, and Dark Emu, a book that challenges the claim that pre-colonial Australian Aboriginal peoples were hunter-gatherers.
Get a copy now from your favourite trusted store
Disclosure: I get commissions for purchases made through the below links.
Other books by (or with) Bruce Pascoe